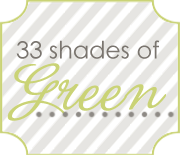 Alissa of
33 Shades of Green
is definitely a girl after my own heart! An interior designer by profession, Alissa, brings her flair and style over to her blog in every medium. For the professional dabbler (me ;)) there is nothing better than a blog that encompasses a wide range of projects and creativity.
33 Shades of Green
does just that!
Crafts ...check!
Home Decor ....uh, yeah....check!
Heading over to
33 Shades of Green
, you're automatically hit with a classically chic layout that keeps you scrolling down and finding project after project saying, "I want that", "Im doing that!", "That's sooo pretty". Complete with "bloghop" linky parties there is so much to learn and get involved with.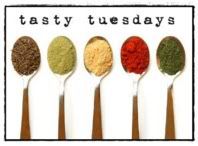 Food lovers, here it comes! Tasty Tuesdays? Yes, please! Spring Green Risotto, Pizza Margherita, Grown Up Mac & Cheese, ...Banana Cream Pie!!!
For all the decorators out there Alissa gives a tour of her house and shares all the personal touches that make her house her home. ...and we can't forget the crafters. Projects galore to feed your crafting obsession. I'll be trying out her
jewelry organizer
in the very near future, myself!
So all of you foodies, decorators, crafters, photographers and just plain ole dabblers make sure you make your way over to
33 Shades of Green
. With my favorite/lucky number being 33 and my
second
favorite color being green, it was a match made in heaven from the start!!