My little one and I were watching Nick Jr. the other day because, well, do we actually watch anything else? ...and the craft of the month was Ni Hao Kai-Lan pillows. Perfect!! Another fun craft for me and the lil Miss Moon to enjoy together. Picking a character was easy. Tolee is her favorite!! (although I'd totally choose the mischievous Rintoo). Off to the fabric store! She picked purple fleece for her pillow because that is her favorite color and that worked fine for Mommy because its mine too (not to mention, she has a little purple toddler bed and sheet set). Then we headed home to get to work.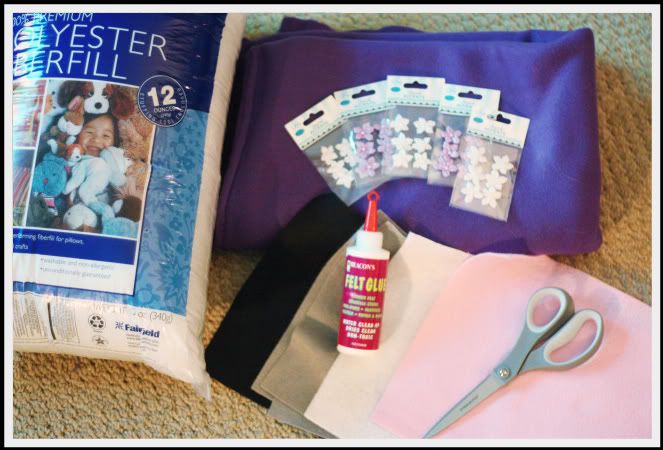 Felt Squares (grey, pink, black, and white)
Nick Jr. Tolee Printables
(not shown above)
We cut out of the little pieces from the templates supplied by Nick Jr. and then glued Tolee's face together. She got to stick on all the pieces. She was so proud of her little koala.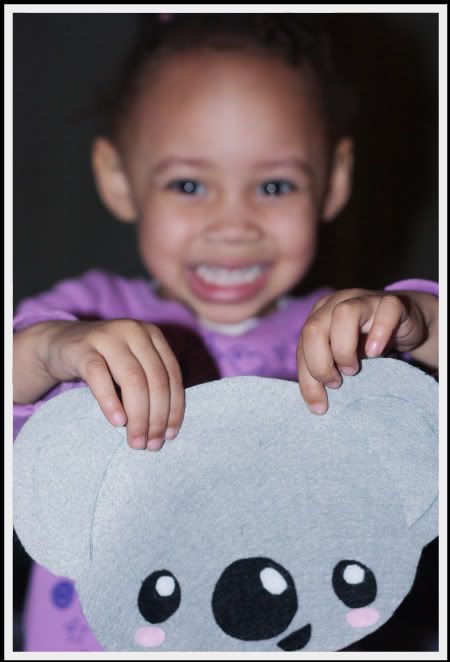 Next we cut the heart out of the purple fleece by folding the fleece in half and drawing the heart about half a time bigger than the template called for in order to fit Tolee's face. I used a stapler to staple the
fleece together so I wouldn't get to much movement between the layers. Then we glued the edges leaving a hole open to stuff it with poly-fill.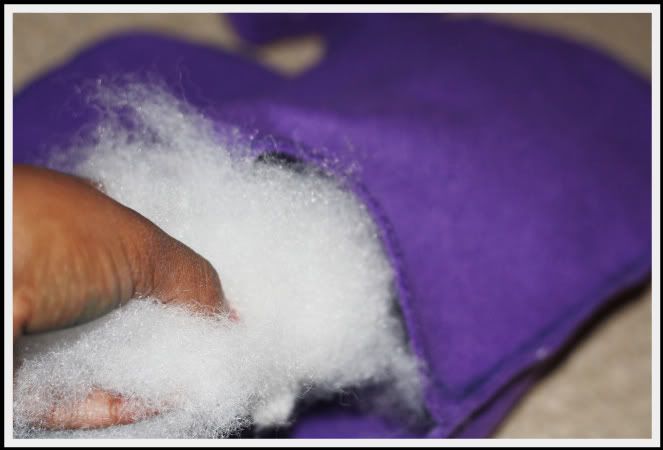 Once stuffed I glued the final sections closed and once it dried, I started adding my trim. A little too much for the little one's attention span.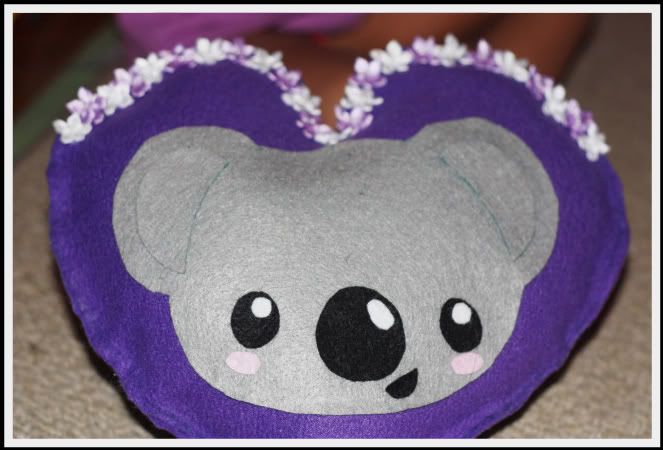 Here is where I ran into a problem. We didn't have enough trim! A return trip to Joanne's resulted in them being sold out of the original trim I had originally purchased so I had to improvise with another similar trim. Once the trim was all applied, Tolee got glued to the pillow and...
A cozy little character pillow which my little one just adores!! He's kinda cute if I do say so myself ;)